HIRE A HOT TUB
Hiring a hot tub is an awesome way to enjoy a bit of luxury at an affordable price, without the commitment or responsibility of buying one.
Maybe you're planning a party… or a staycation… or just a bit of luxury for you.
Whatever the reason, it's time to treat yourself!
With prices starting from as little as £150 for a weekend, what are you waiting for?
Read on for some more information and options, and contact us to book your hot tub below!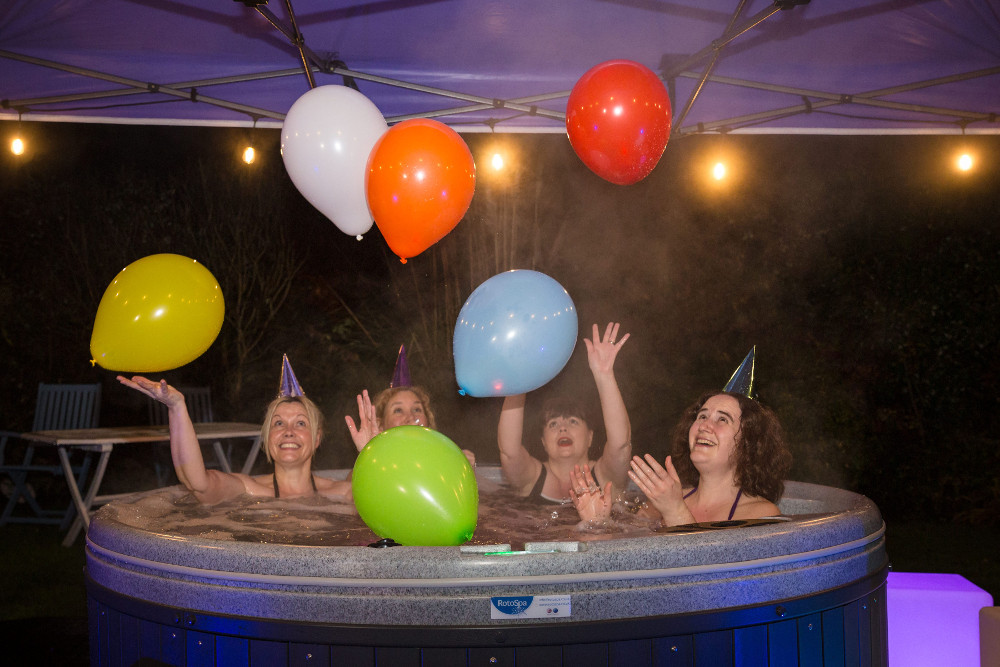 HIRE TO BUY
Ever wanted to buy a hot tub, but not sure if it's for you?
Not sure how much you will use it?
How will it look in your garden?
We have the perfect solution for you… why not try before you buy?
Hire an inflatable tub and if you decide to buy a new one from us at the end of the hire we will give you £100 off your purchase!
Or hire a solid tub and if you buy one at the end of the hire we will give you £200 off your purchase… it's a no brainer!
Now obviously when we say this we mean that you would have to buy one of OUR tubs and you must order it and pay within 7 days of the end of your hire. All our solid tubs are on a 6 – 8 week lead time and inflatables 2-3 weeks, so it would be with you before you know it.  What are you waiting for??