Hot Tubs and Holiday Cottages
Hot tubs and holiday cottages are a match made in heaven!
Relaxing and indulgent, a bit of pure bliss away from home.
For the people staying in the holiday cottage, they get to enjoy a hot tub as part of their holiday, in the knowledge that it is well-looked after and clean. For the holiday cottage owners, they get to offer a hot tub without having to worry about any of the maintenance or cleaning involved.
Whether you're looking for an amazing place to stay with a hot tub included, or you run a holiday cottage yourself and are looking to offer hot tubs, we are the people to speak to!
ARE YOU LOOKING FOR A HOLIDAY COTTAGE WITH A HOT TUB?
Are you looking for somewhere to stay, where you can enjoy a hot tub as part of the facilities?
We are proud to be working with a wide range of different establishments ranging in size and style.
Find out more below, and when you contact them to book, please mention you saw them on the Hot Tubs Rock website!
Woodland Barn
Cinderford, Gloucestershire
Sleeps 4
Find out more on Willow Forest Stays booking site
Pass it on!
If you book to stay at one of these holiday cottages, please let them know you heard about them from Hot Tubs Rock. It all helps!
ARE YOU THE OWNER OF A HOLIDAY COTTAGE?
An ideal Combination
As the demand for Hot Tubs within the UK holiday industry continues to grow, it is important that you're not left behind when your potential customers are looking for their perfect break.
We can provide your property with a hot tub without any of the inconvenience, costs or commitment of a permanent tub.
You will know that you are in the hands of a professional company with five years experience and an outstanding reputation for customer service.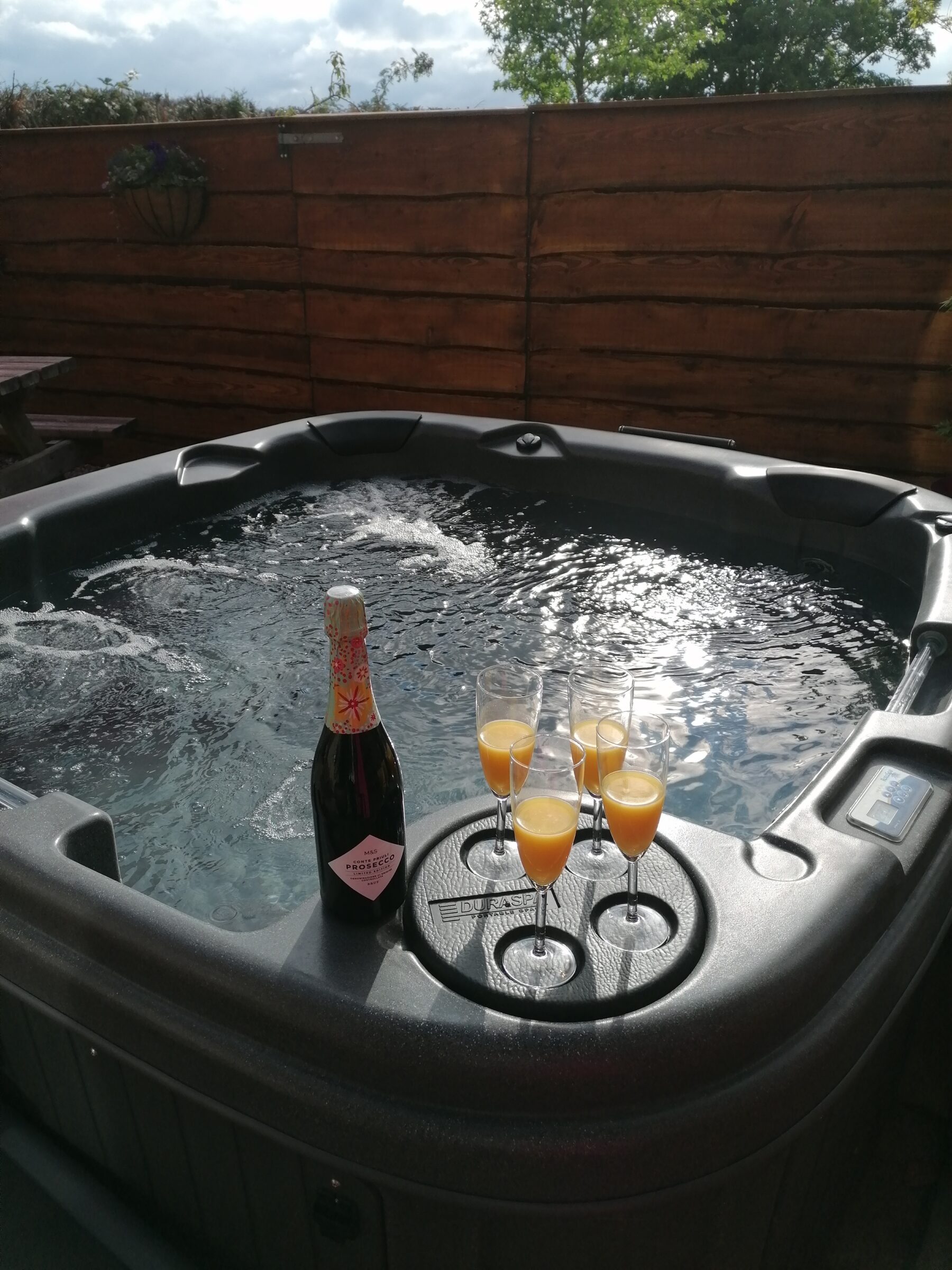 State of the Art
We offer UK made solid tubs with hydrojets & underwater lights.
These tubs are exactly what your customer and your agent (if you have one) will be looking for.
What's more, they also comply to all current HSE guidance, giving you peace of mind as well as increasing your occupancy rates.
How does it work?
You can advertise your property as having a hot tub. Then you can hire from us either on an ad hoc basis or as a more long term solution, with no contracts or commitment required from you. You can charge customers individually for the hot tub as an additional extra or you can build it into the rental charges for a more appealing customer experience. The choice is entirely yours….
We provide everything that is needed for your guests and we are totally responsible for the changing over and maintenance of the tub. Satisfaction for your customers, and peace of mind for you!
Contact us to discuss this further.