OPEN WEEKEND – Come and meet us for a wood fired pizza and a drink.
There will also be face painting so bring your children. Book your free ticket
We are Hot Tubs Rock
Whether you're looking to Hire or to Buy a hot tub, you have come to the right place
HIRE A HOT TUB
If you are looking for minimum commitment and maximum convenience then hiring a tub is the perfect choice. A brilliant idea for many occasions or even just as a treat.
With prices starting from as little as £200 for a seven day hire, what are you waiting for? You can even hire before you buy…
BUY A HOT TUB
Maybe you'd like to have your very own hot tub so you don't ever have to give it back.
You can visit our showroom to view our tubs or visit our online shop to browse or buy tubs from our carefully chosen ranges with quality and choice in mind. We also stock a large selection of our own brand chemicals.
Everything we offer for Hot Tubs
In Stock Now! – Available today
Finance Your Hot Tub
We work with a company called Kandoo to offer finance and you just fill in the application on the link below and they do a 'soft search' to check your eligibility which doesn't affect your credit rating and will show you what rates and repayment periods they can offer you.
If you are successful and choose to go ahead they pay the money directly to you and then you pay us for your tub… so it's ideal if you're wanting a few extra pounds as you can add it all in to one application!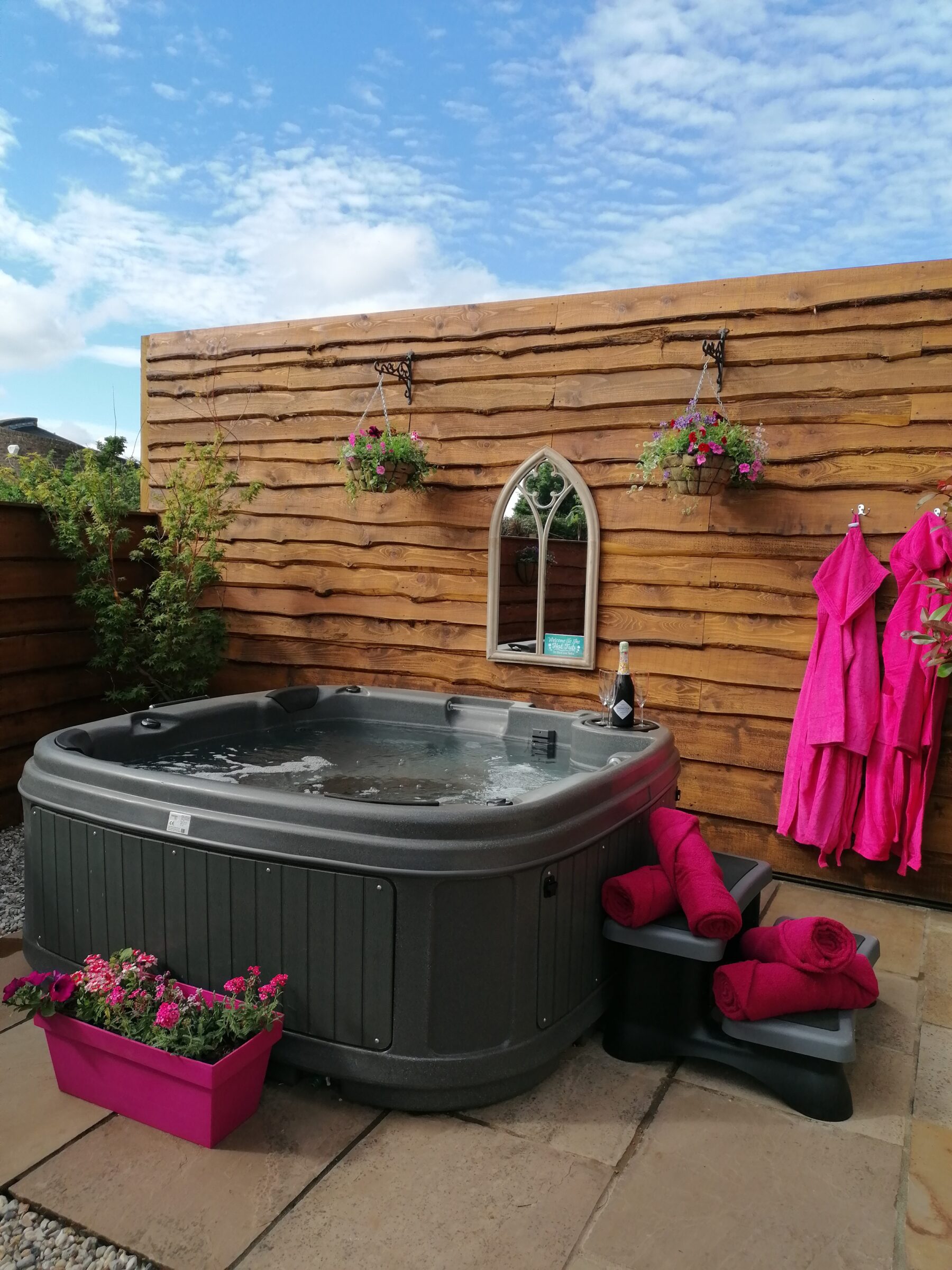 Looking for a holiday with a Hot Tub?
Are you looking for somewhere to stay, where you can enjoy a hot tub as part of the facilities?
We are proud to be working with a wide range of different establishments ranging in size and style.
Find out more below, and when you contact them to book, please mention you saw them on the Hot Tubs Rock website.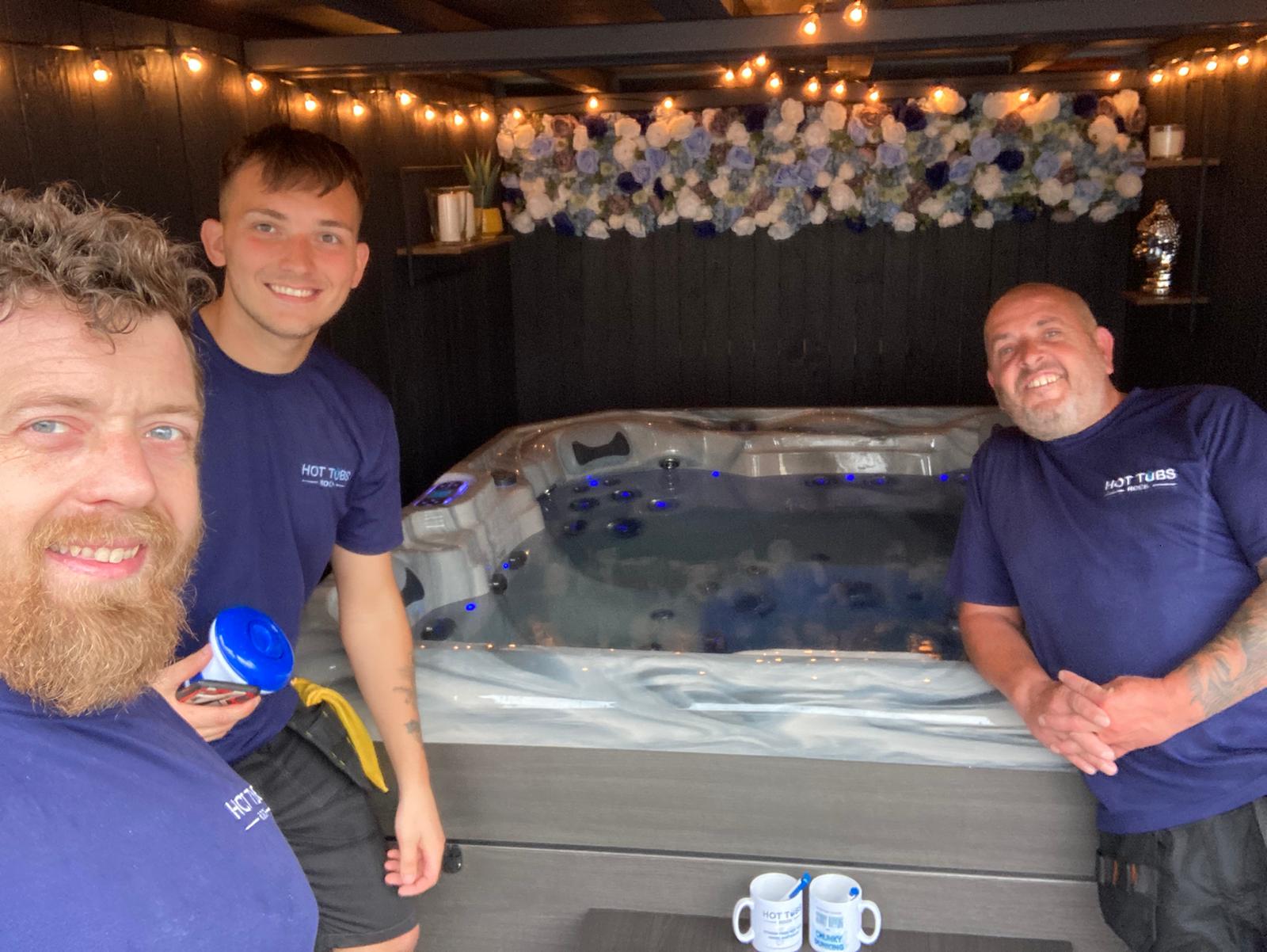 Why Hot Tubs Rock
We pride ourselves on being an honest, helpful and friendly company that you can trust whether you are hiring or buying a hot tub or even if you just want some advice. We are here to help!
'Beautiful hot tubs and a gorgeous show room!'
'Amazing friendly knowledgable staff.'
'Absolutely fantastic company.'
'A totally awesome local company and thoroughly lovely people.'
Well that's what our customers say anyway…

Visit our showroom in the stunning Forest of Dean
Based in Lydney, our beautiful showroom offers you the opportunity to browse our range of hot tubs in a no pressure, hassle free environment. There is something for everyone including saunas, chemicals and accessories!
If you want to visit outside of our opening hours just make an appointment and we will happily open up to show you around.
WHAT OUR CUSTOMERS SAY
We are a professional and trusted local business that cares. Don't just take our word for it, check out our reviews:
Always Fair and Honest
Our prices have not been over inflated or preloaded to give us a margin to discount to be able to offer a 'deal' to clinch a sale. It is important to us that our customers are all treated fairly and therefore there is no haggling or saving to be made on any of our products.
As a small independent business we pride ourselves on being honest and transparent so that our customers are safe in the knowledge that the price they pay is a fair one and that it is the same price that all of our customers will pay.
We're very pleased to announce we're now Joe Browns stockists. They have the most amazing and vibrant range of outdoor furnishings we've ever seen and they look amazing in our showroom!
Hot Tub News and Guides